This functionality is currently available only on Onshape's browser platform.
Visualize the curvature combs on a sketch or part in a Part Studio.
Shortcut: Shift+c
When in sketch mode, or while editing a sketch, you can use the shortcut Shift+c to automatically select all curves and open the Show curvature dialog. Shift+c acts as a toggle: turning show curvature on and off while selections persist.
The Curvature visualization tool remains open even after exiting out of the sketch, however, the selection fields are not active. You can add more selections, or remove selections as long as the tool is open. Any changes to selections persist for the next time you invoke the tool. If you make a pre-selection before opening the tool, the tool opens with just that selection, clearing any other selections made previously.
To select one or more sketch curves or part edges:
Open the context menu (RMB-click) and select Show curvature.

Use the slider at the bottom of the dialog to adjust the magnitude of the combs, use the check boxes to choose whether or not to show curvature combs, inflection points, minimum radius, U curves, V curves, and to have the combs extend across the face.

Click and drag a curve to adjust the curvature, if necessary. The combs update dynamically while you drag.

To visualize U-curves and/or V-curves, select either or both of those check boxes, for example:

Optional.  Increase or decrease the number of U or V curves from 2 to 64. The default is 8 for each.

When finished, close the Curvature dialog; click .
With the slider towards left of center: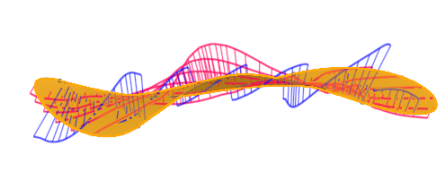 With the slider closer to center: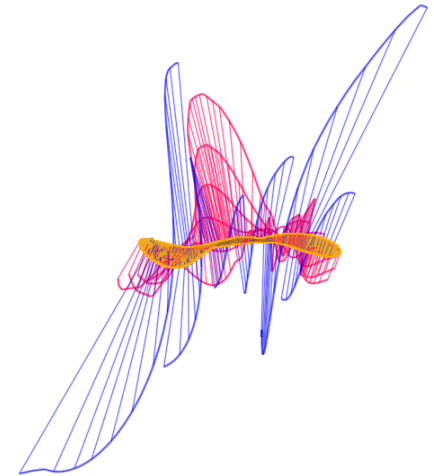 Showing curvature during feature creation

Copy link
You can also show the curvature combs for a feature in-process, for example, during an extrude:
With the feature dialog open, right-click in the graphics area and select Show curvature to open the Show curvature dialog:

Select a curve for the feature:

You can show the curvature for the selected edge used to create the new feature (uncheck Show for previewed edges), or select Show for previewed edges to see the curvature combs for the edge of the new feature being created:
You can also show curvature combs, inflection points, and the minimum radius by selecting the boxes to the left of those options in the Show curvature dialog box, shown below: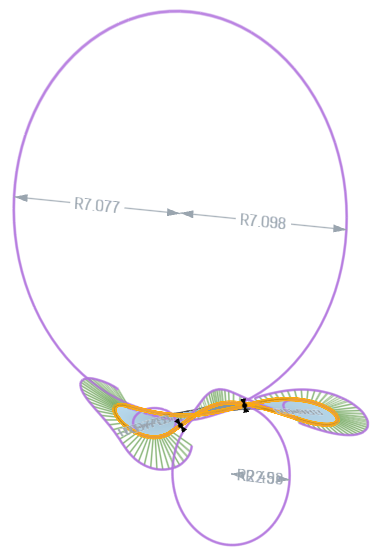 ---